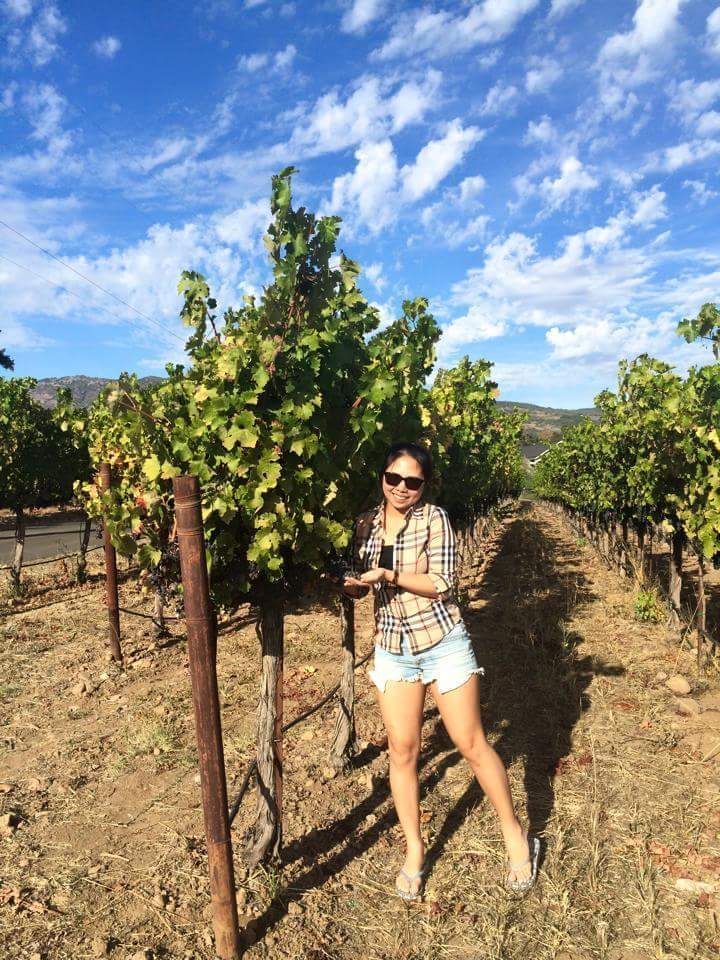 Hooray for the day! Yes! we really enjoyed our stayed in Sanfo as you went through these awesome places that we couldn't imagine to went through. Actually, I am not familiar with this place called Napa valley home of the wine country in San Francisco until I've watched the Filipino Drama " On the wings of love" where they've got a chance to have a shoot their scenes in this beautiful and nature love place which has a lot of grapes planted – as you can see on the photo on top.
Husband and Me had drove for like 7 hours in total including the stop over just to reached at this place, good thing that we've got an week off from work hence we don't have to rush things just to compile at work.
We actually went here with friends but due with the excitement we forgot though to have a snap together because they did went immediately to the wine house which is on the other part of the place.
You can see the photo of the wine house below:
A lot of barrels of wine and here where they can ferment it for the great taste of the wine. I think, they should stored the wine for like at least 3 years before they can sell it in the market.