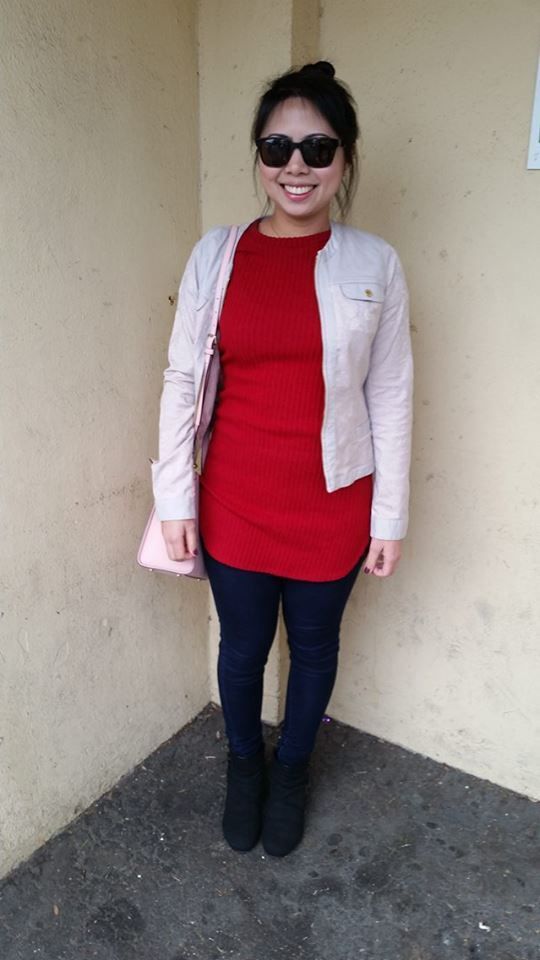 I admit, I am fond of attending parties and gatherings hence if you're about to launch in any new products for your company or just having a show room for your line just invite me over and I am happy to attend and have fun – of course my honest review will be posted after.
Recently, our company hosted a year end party where we all employees should have come to enjoy the day though am not a off this day and still I'd managed to attend as I am so keen to witnessed the kind of event.
What I am wearing?
For my shade, Rayban is always my companion because its frame really fits in to the type of face shape I have.
My Jacket is from Guess and I just bought it for 7 USD, Yes! that cheap! because I have my reward points plus I'd used my voucher code for 40 USD less hence I just got this piece for 7 USD in total, Included Tax – of course.
Bag is pretty chic and it's from Kate spade and I spent for 200 USD in it, Too bad, I haven't use any voucher in purchasing because I am in rush though on obtaining it. But I think, it's worth to have because the bag is pretty leather that would surely lasted for good years, I am sure..
And my whole outfit, I mean the top, bottom and my booties are all from macy's and I just both them in the cheapest prices. And as far as I remembered, I just paid like 35 USD for 3 pieces already hence I got a great deals for them..