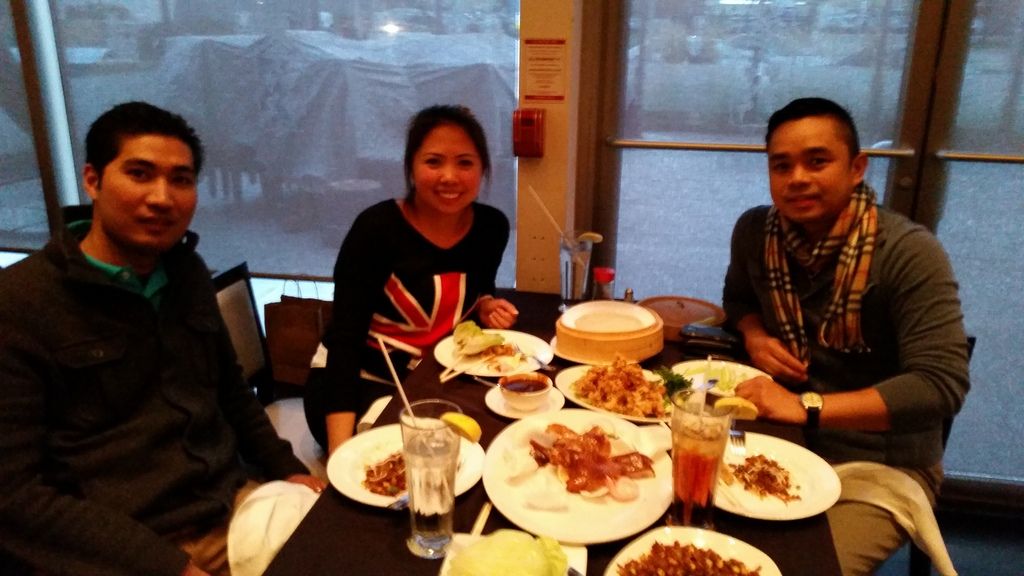 Firstly, this was an late post where I really forgot though as I have a busy days these past weeks ago, but good thing I've got my little time now where I can include this photo here where I gotta able to meet up my long time friend in Canada. Actually, this photo was taken last 6 month ago when me and the husband are got our quick vacation in Canada where we got to see the beauty of Niagara falls and the downtown Toronto.
While we are in Canada, I just remembered that my friend back in the Philippines is now residing in Toronto then I just quick hit him out if we can have at least a lunch to catch up things up and yes we made it. We met at downtown and we have a great brunch to share.
Other photos will be share soon as I am still on my vacation, please do often check me here for more travel tips and fashion updates and please keep on bearing me here as I always blogging about personal things as I dont have a spare time at this moment to have all my informational posts to gone live, but no worries they're on queue now and in any moment you can again starting seeing some updates from the fashion brands you always look forward to.