This is so rare to happened, which me and my friend got this "girl time" to spend for a day. Because as you all know that people here in states are quite busy working their way to live. That's why I am so happy then to have this quality time with my friend and to catch up lives and news about her.
Though, on occasion day. We can still have this but still it's best if we could do this at least once a week and have our girl's deeds such as: going to parlor, have a massage and do groceries and clothes shopping – that mostly women do these days.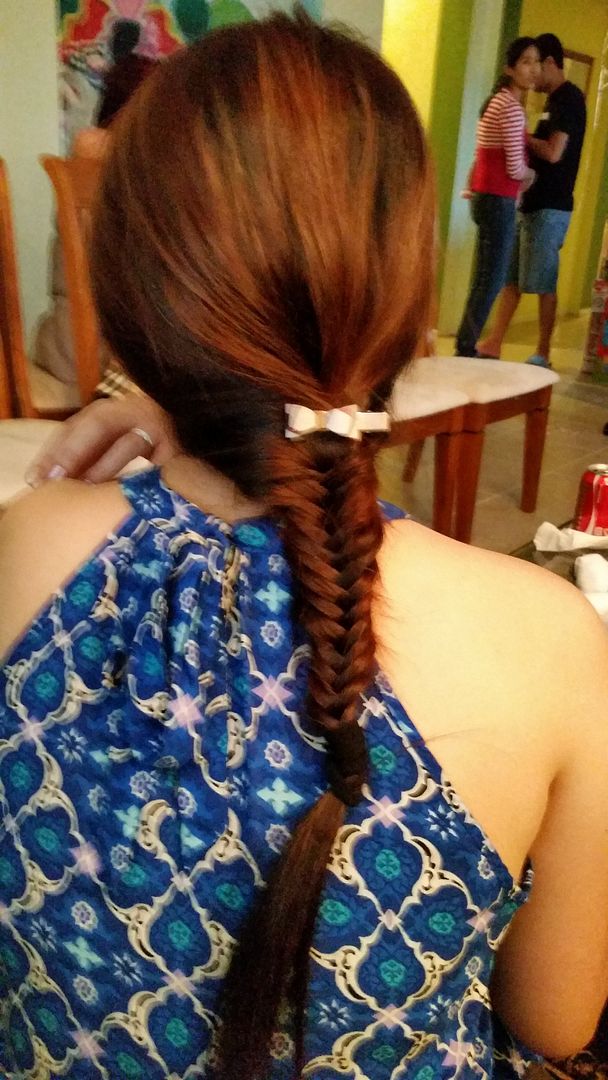 Since we couldn't go anywhere today due with some circumstances, we've decided then to stay at home and have some little fun to do which friend played the role of a parlor girl then have my hair braided for fun.. Who is it? do I look like Rapunzel now? While me having her nails done with some arts in it, too bad.. I cant get a photo in it for you to see. Anyway, there's still next time and I promised to show with you some of my nail's art done..