One of the most activities that I really look forward to was to ride on the cable cart at the top of the falls. It is indeed heart wrecking experience because of the heights that I dont used to. We pays 15 USD per each which is quite reasonable already because when the time I rode the able cart in Singapore, as far as I remembered – we paid 23 USD for one ride each that I think is way expensive than here in Canada.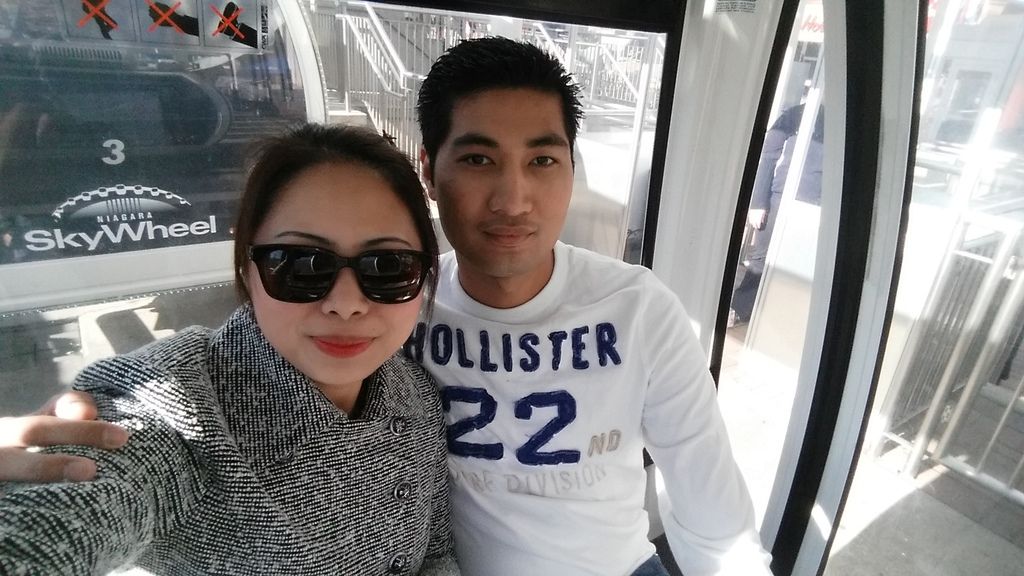 The cart is about to take off.
Hubby is quite anxious at start, even I. But we managed to enjoy it at the middle of the ride because of the great scenery we've got to see at the top. You may also check YouTube for the ride videos for you to see the views we've sees because I got no videos at all for the whole trips. Bear with me then..