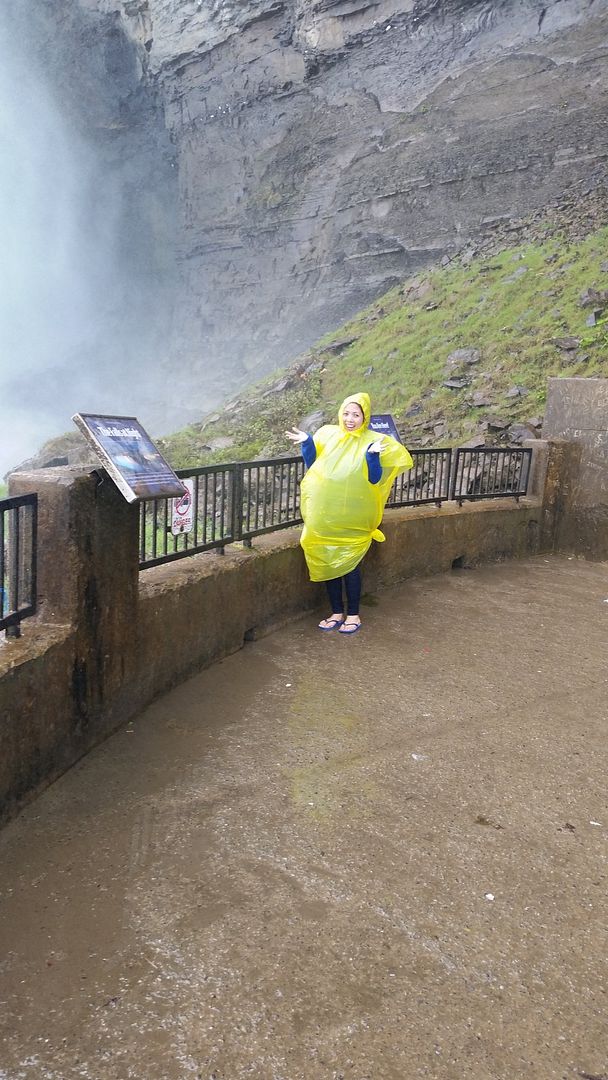 It is such fulfilling on my end that I got to experienced this kind of thing which a personal encounter with the famous and lovely falls, Niagara Falls, around the world, I must say. Because this was one of the life time experiences we can have as we aren't that wealthy to spend for a vacation that much. But good thing we made it here, that me and my husband are truly thankful for, hopefully we can able to get back here and spend to the other state of Canada besides Ontario and Toronto.
Enjoying the splashing water from Niagara falls
Wrapping our body off for us to avoid being wet and as I remember this plastic wraps are free to use as we rode on the ferry going near to the falls, you can check out details about the ferry ride online and as for the ride fees.