I know most of you will agree that most of us girls are quite fascinated with some butterflies with no definite reasons. I dunno, might we feels that butterflies are representing us women and fly freely as we do.
Last month, me and the husband got an off from work for 2 weeks and we don't know what to do on those days hence we decided to go on a short trip to Canada since it's just 4 hours away from California where we're currently resides right now. We took an plane first thing in a morning and before the lunch time we've reached buffalo airport New york which we'd starts our journey.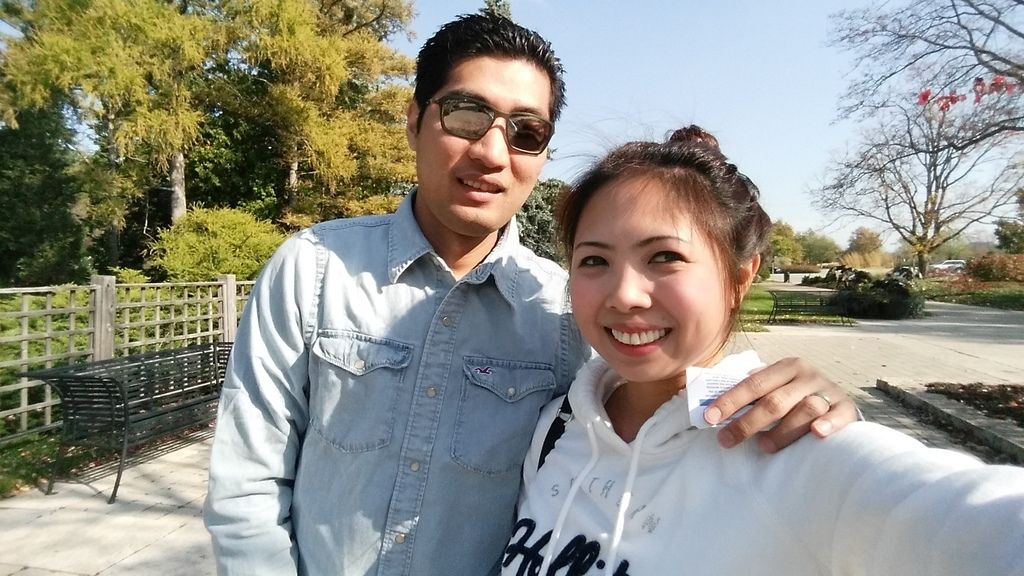 Took a car from the rental cars company in new york and am a say that their cars are pretty clean and new which we're like riding our own. My husband drove the border going to Ontario Canada for our first stop which in Victoria butterfly gardens , you can see me on the top photo enjoying the butterflies.
You can also enjoy the place as you found yourself one day roaming in Ontario near part of Niagara Falls. the fee is $16 USD for adult and your can either avail the annual fee of $30 USD and visit the gardens many times of the year. For those students, Child and senior citizen who wished to visit the gardens, good thing they'd consider giving out discount for ya'll. As I know the fee for you is $11 USD for one time entrance and for the annual is $20 USD. For more details, go to the victoria's gardens main website for you to know such info.
Note: This post is not a paid nor advertisement  post. I wrote this based on my own personal travel experiences.